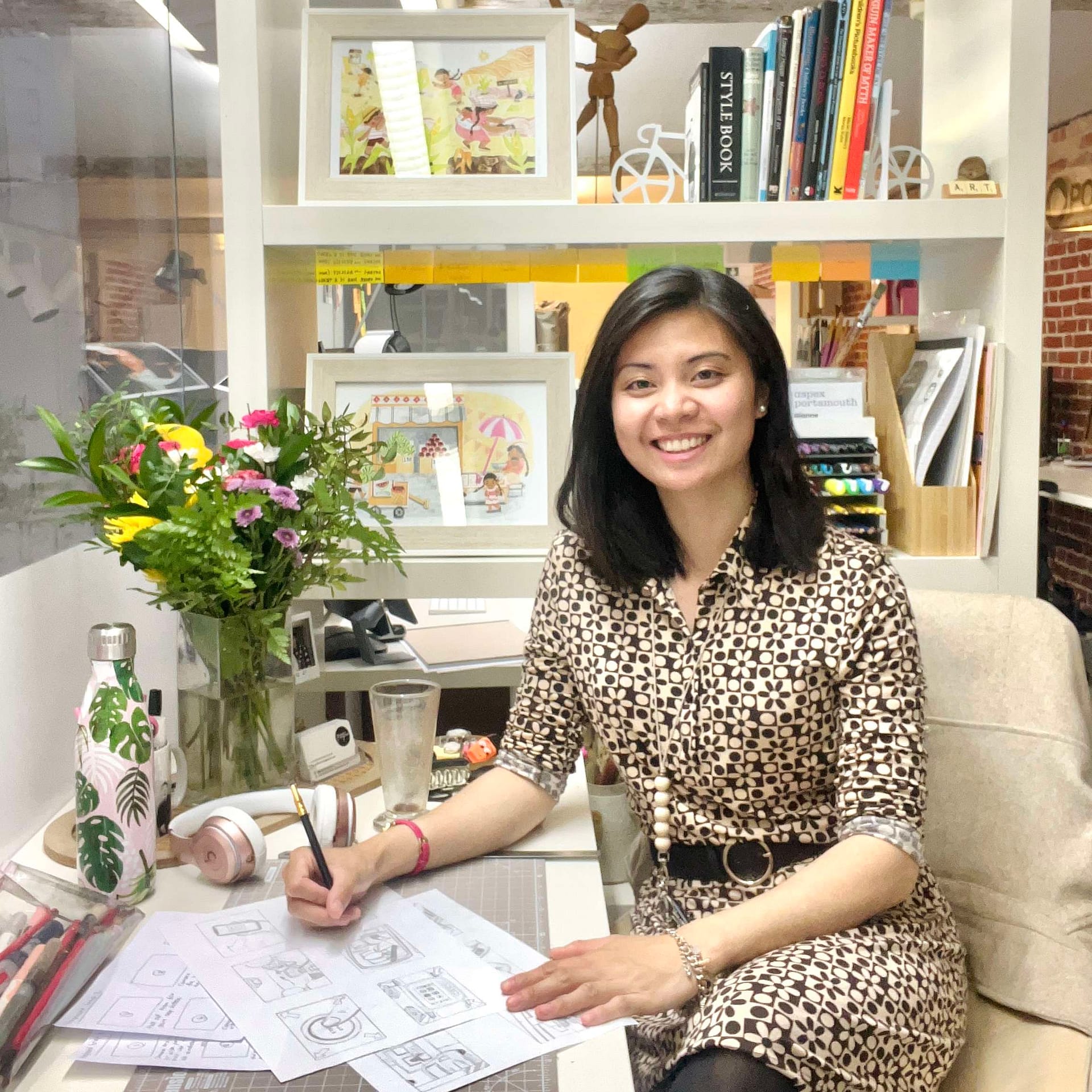 Gianne Amparo is an illustrator based in Portsmouth, England. As well as drawing, Gianne loves cycling, reading books (when she makes time!) and attending ceramics.
She graduated with a BA (Hons) degree in Illustration from the Arts University of Bournemouth in 2017.
Her illustration work often draws inspiration from her homeland Philippines, childhood memories, and everyday observations she records in her sketchbook. She enjoys creating work that conveys a narrative and a sense of journey by creating her own characters and stories.
Gianne is represented by Paige Terlip at Andrea Brown Literary Agency. Please direct all publishing inquiries to:
paige@andreabrownlit.com